Born and raised in Karachi, I began my career with modeling for TV Commercials at the age of 17. Ostensible beauty and youth are effective in attracting civilized opportunities and brands. However, that was transitory, because I had no inkling concerning the rudiments to endure in the aforesaid grassland. Nevertheless, in my firm knowledge, everything happens for a good reason!
After spending 10 years in Aviation, in 2007 I completed my masters in 'International Relations' and worked for a few years as a TV Presenter.
Those years made me realize that 'Human Relations' enclose much more significance than 'International Relations'! Hence, I started exploring stories in 2009 as a way to cope with my trapped emotions. That is why most of my portfolio is self-perspective of the stories I gauged & the subjects I chose.
My focus is commonly on Human Stories. I treasure feats produced from failures. My Passion is My Purpose. My purpose is to tenderly tell stories and make them matter through my Documentaries and Rhymes! I unearthed certain actualities including the Street Community & Special Needs' Children. My greatest honor was my vigor about the Greatest Humanitarian "Edhi", following different Humanity and human sagas.
In 2013, I dared for my personal underlined dream of skydiving in Dubai. That was an out of this world experience, beyond words. 
In 2014, I explored the gravity of Documentary in Oxford, UK and acquired certifications in TV Presentation & Voiceovers from London Academy of MEDIA, FILM, TV.
My Film "Chiragh" was screened on 3rd Jan 2016 at the JAIPUR FILM FESTIVAL. In 2018, I had the privilege to be selected as Member of the Selection Committee by JIFF for a year.
In 2019, I was fortunate to be schooled in Poetry, it's philosophies and ethics by a Celebrated Poet Mr. Abdul Hai Raghib Dehlavi in London. That was a persuasive fit for me in a number of ways equivalent of meeting my accurate self as never before.
The mechanism of change in my life was the knowledge that my skill is not my own but God's Love. My Life contains harsh realities and truths. I am a woman who was traded to toughen.
ESSENTIALLY I'M THE SUBJECT OF MY OWN WORK
I am like an open book veiled in its entirety. My work remains very personal & is my persistent battle to be documented as a human regardless of gender and flaws, social standing or even relationships. Using every wound as a prop, my words as my weapons and my own life as a model, I highlighted some powerful thoughts that evolved as rhymes signifying the customs and social barriers we impose on our selves. I express Life's familiarities and the encumbrance that comes with it.
I comprehensively believe in exercise because eventually you will be left alone with your body. So, run my friend run, also have some sun, breathe in fresh air, water is but fair!!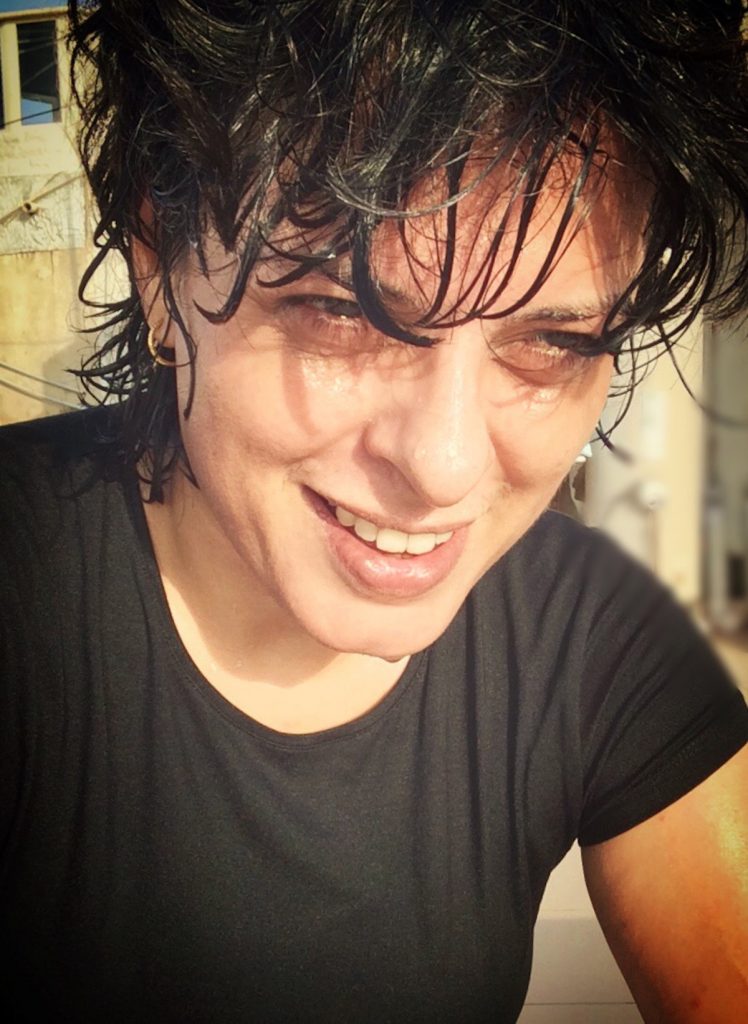 Writing melodies, short stories and sketching a flawless picture with perfect imperfection is the perfect pause for me. I have never sought commercial success, fame or accolades. My work is my passion & path to walk my purpose. I occasionally share it on digital media for anyone who may find it momentous and reverberating with their own spirits. The measure of my work's success for me has always been the satisfaction within. I am every woman and person struggling with dismissal and subdual. I reach every soul through my work. The optimistic will be able to gain from it.